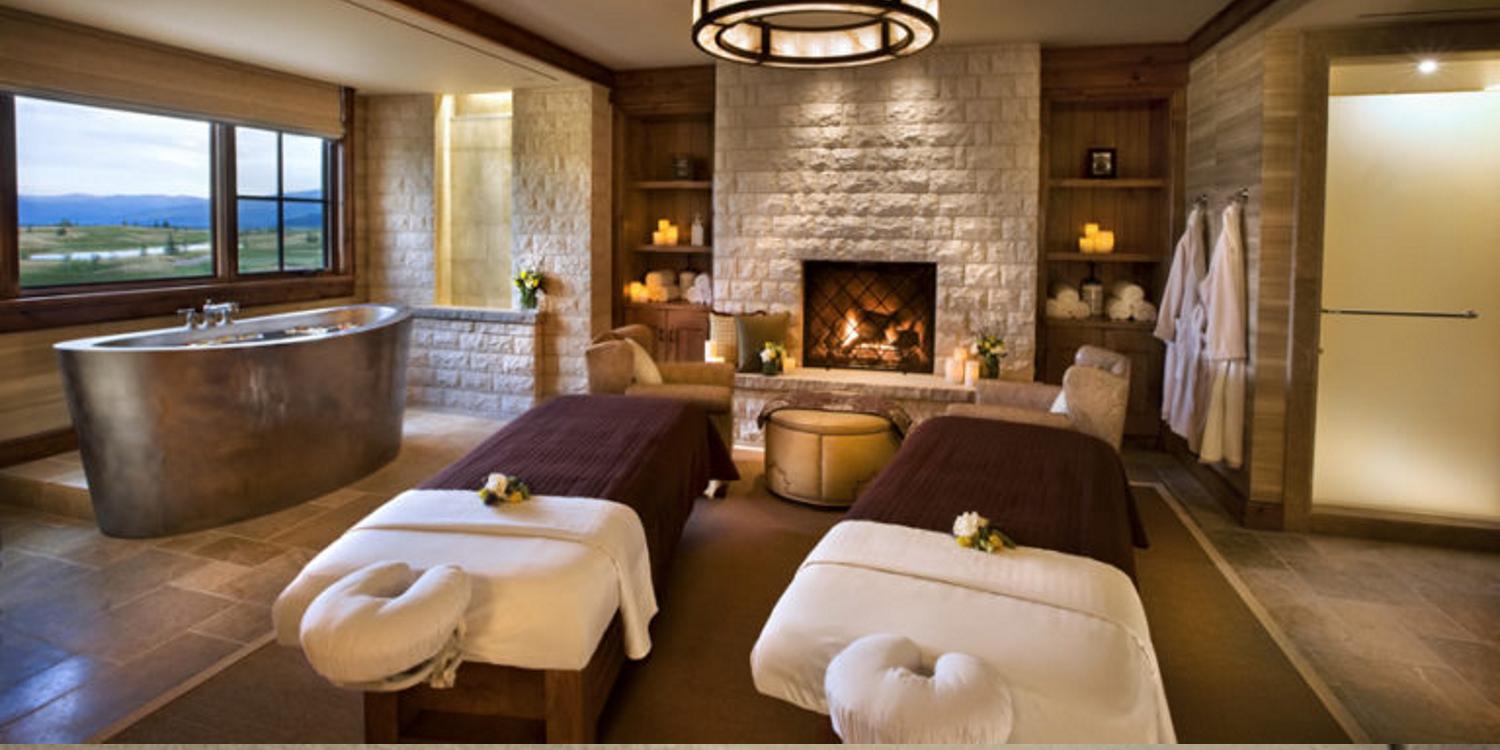 Destination: Jackson Hole, Wyoming - The Spa at Shooting Star
By Susan Gwaltney
The first time that I met the owner of the Shooting Star, John Resor, was in the late 1980's in Jackson Hole, Wyoming. At that time in the "valley" everyone really did know each other. There were not many of us, maybe only a few thousand residents and another few hundred if you include the local ranches. There were two working seasons, winter and summer, and during the off season or "mud" season as we referred to the spring, the town and businesses closed down. It was a time when there were no 2nd homes, no wealthy land developers, no famous people, and no world class spas. For example, the historic Wort Hotel was a meeting place for the rancher's right after they fed their cattle. Between the cigarette smoke and smell of cow (or was it horse?) manure, hot fresh donuts and strong coffee were served. This has disappeared in the fiber of Jackson Hole, and new development and five star properties have replaced or at the very least, sits next to these old traditions.

John Resor's Shooting Star is a stunning piece of property that sits on the south edge of Teton Village. TV is a ski village in the winter and a hikers challenge in the summer. There are summer events in the Teton Village such as the Grand Teton Music Festival and weekly antique shows and auctions. Before the development of Shooting Star, the property was ranch land. Now it is home to a golf course, club house and restaurant, homes and a spacious spa... however, it still feels like open ranch land.

The spa is a place that you can just spend all day! They have a large relax room with a fireplace, gorgeous art and oversized chairs. State of the art steam rooms (twinkle star lights included), large treatment rooms and a couple room (with massive tub) is to be envied by all spa operators. John and his team have not held back one bit on the guest experience and importance of creating space and place.

The spa menu reflects its surroundings with treatments named; White Grass Meadow, Oxbow Bend, Little Star, Green River... and the list goes on. To me that is a little forced and you still don't know what in the world it means, but a spa concept is a spa concept, I'll go with it. Their products are organic and anti-aging, and so happy to see, Alchimie Forever facials- a gorgeous line based out of Switzerland as well as Washington, DC.

It is quiet at Shooting Star, not too many members, not too many home owners. The mountain range and vistas create a peace- even through the development. So now is the time to book a treatment, get on a robe and enjoy for the day- hey, stay for lunch too!

For more information visit http://www.shootingstarjh.com/spa-fitness.html or call 307-739-3280.
More Information »
Revised: 01/07/2023 - Article Viewed 803 Times
More Articles by Susan Gwaltney